In the rapidly evolving landscape of blockchain technology, one of the biggest challenges has been achieving scalability while maintaining decentralization and security. Layer 2 scaling solutions have emerged as a promising approach to address this issue. By building on top of existing blockchains, Layer 2 projects aim to enhance throughput, reduce transaction costs, and improve user experience. In this article, we will explore the world of Layer 2 projects and highlight some of the most promising innovations in Web 3 scaling.
Introduction
Blockchain technology, with its decentralized and immutable nature, has gained significant attention in recent years. However, as its popularity grew, so did the challenges associated with scalability. Traditional blockchains, like Bitcoin and Ethereum, face limitations in terms of transaction speed and scalability. This has led to congestion, high fees, and slower user experiences. Layer 2 scaling solutions offer a way to overcome these limitations by introducing additional layers that operate alongside the main blockchain, alleviating the burden on the base layer.
State of Web 3 Scaling
Blockchain networks have gained popularity for their decentralized and trustless nature. However, the limited scalability of major networks poses a significant obstacle to achieving widespread adoption. As the number of users and transactions on these networks increase, congestion arises, resulting in slower confirmations and higher fees. This scalability bottleneck has become a critical concern for developers and users alike.
Understanding Layer 2 Scaling
Layer 2 scaling solutions are protocols or networks built on top of existing blockchains, enabling faster and more scalable transactions. They work by processing a large number of transactions off-chain, only settling the final outcome on the main blockchain. This approach significantly increases transaction throughput while maintaining the security guarantees of the underlying blockchain. Layer 2 solutions are often categorized into two main types: state channels and sidechains.
State channels enable off-chain transactions between participants by creating temporary channels where transactions can be conducted instantly and privately. These channels only require the participants involved to sign off on the transactions, reducing the need for on-chain verification. Once the channel is closed, the final outcome is recorded on the main blockchain.
Sidechains, on the other hand, are separate blockchains connected to the main blockchain. They operate independently and process transactions without burdening the main chain. Sidechains provide more flexibility in terms of scalability and can implement unique consensus mechanisms or features specific to their use cases.
Use Cases and Applications of Layer 2 Solutions
Layer 2 solutions have a wide range of use cases and applications across various industries. Let's explore some of the key areas where Layer 2 projects are making a significant impact:
Gaming and NFT Marketplaces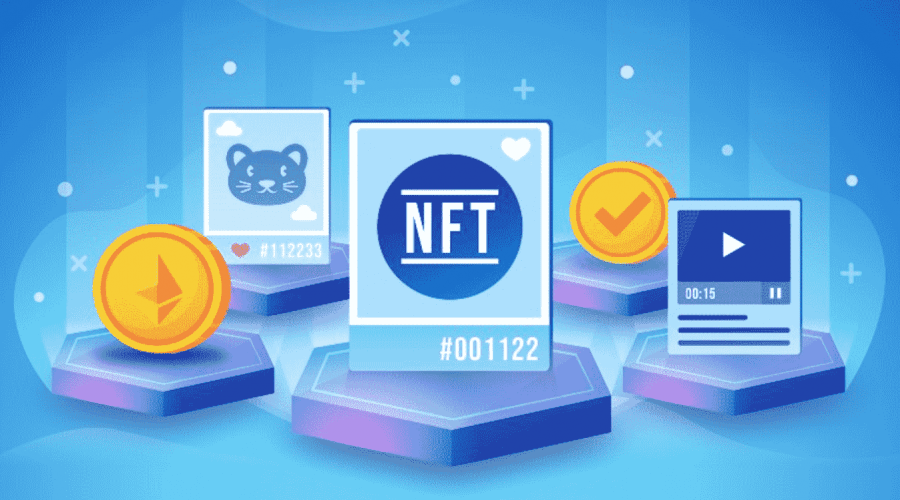 Layer 2 scaling solutions have revolutionized the gaming industry by enabling faster and more scalable gameplay experiences. With state channels or sidechains, players can engage in real-time multiplayer games and trade in-game assets without experiencing delays or high transaction fees. NFT marketplaces have also benefited from Layer 2 solutions, as they allow for seamless buying, selling, and trading of digital collectibles.
DeFi Applications
Decentralized finance (DeFi) has witnessed tremendous growth in recent years, but scalability has been a persistent challenge. Layer 2 solutions provide the much-needed scalability for DeFi applications, allowing for faster and cheaper transactions on decentralized exchanges, lending platforms, and yield farming protocols. Users can engage in complex financial activities without worrying about network congestion or exorbitant fees.
Decentralized Social Networks
Traditional social media platforms often face scalability issues and concerns over data privacy. Layer 2 projects offer solutions for decentralized social networks by processing interactions off-chain. This approach improves scalability, reduces costs, and enhances user privacy. Users can enjoy fast and censorship-resistant social networking experiences while retaining control over their personal data.
Supply Chain and Logistics
Supply chain and logistics management involve tracking goods and ensuring their authenticity and integrity. Layer 2 projects focusing on supply chain applications enable real-time updates, secure data sharing, and efficient verification processes. By leveraging blockchain technology and Layer 2 scaling solutions, supply chain participants can enhance transparency, traceability, and trust in the movement of goods.
Advantages of Layer 2 Scaling
Here are the advantages of Layer 2 scaling:
Improved scalability: These solutions alleviate the scalability issues faced by the base blockchain. And also allowing for a higher volume of transactions to be processed quickly and efficiently.
Enhanced transaction throughput: Layer 2 projects enable a significant increase in transaction throughput, ensuring that more transactions can be processed within a given timeframe.
Reduced fees: By moving some transactions off-chain, Layer 2 solutions minimize transaction fees, making it more cost-effective for users to participate in blockchain networks.
Faster confirmations: Layer 2 scaling allows for near-instantaneous transaction confirmations, eliminating long wait times and providing a seamless user experience.
Improved user experience: Layer 2 solutions reduce latency and enhance the overall performance of decentralized applications. It offering a smoother and more responsive user experience.
Interoperability: Layer 2 projects can be compatible with various blockchain networks, allowing for seamless integration and interaction between different platforms.
Flexibility and choice: There are different types of Layer 2 solutions available, providing developers and users with the flexibility to choose the most suitable option based on their specific needs and requirements.
Preservation of security: Layer 2 solutions maintain the security and trustlessness of the underlying blockchain, ensuring that users' funds and transactions remain secure.
Cost-effectiveness: With reduced fees and improved scalability, Layer 2 scaling makes blockchain technology more accessible and cost-effective for a wider range of users and applications.
Potential Challenges and Risks
Here are the potential challenges and risks associated with Layer 2 scaling:
Security considerations: Layer 2 solutions introduce additional complexity to the system, which can potentially create new security vulnerabilities. It is crucial to thoroughly assess the security measures implemented by Layer 2 projects to ensure the protection of user funds and data.
Interoperability issues: Different Layer 2 projects may have varying levels of interoperability with different blockchains. Ensuring smooth integration and compatibility between Layer 2 solutions and underlying blockchains. It can be a challenge that needs to be addressed for seamless functionality.
Regulatory concerns: As these solutions evolve and gain wider adoption, regulatory frameworks may need to adapt to accommodate these innovations. Addressing legal and compliance challenges can be crucial to ensure the long-term viability and acceptance of Layer 2 scaling solutions.
User adoption and education: Layer 2 solutions often require users to understand new concepts and processes. Educating users about the benefits and functionality of Layer 2 scaling can be a challenge, particularly for those unfamiliar with blockchain technology.
Development and implementation complexity: Implementing Layer 2 solutions requires significant development effort and expertise. Overcoming technical complexities and ensuring smooth integration with existing infrastructure can be a potential challenge for developers.
Scalability limitations: While Layer 2 scaling improves scalability, it may introduce its own limitations depending on the specific solution employed. Balancing the scalability benefits with the potential limitations is an ongoing challenge.
Future Outlook for Layer 2 Scaling
The future outlook for Layer 2 scaling is extremely promising. As it holds the key to addressing the scalability challenges faced by Web 3 platforms. As blockchain technology continues to evolve, Layer 2 solutions are expecting to play a crucial role in enabling mass adoption and facilitating the seamless functioning of decentralized applications.
Layer 2 scaling projects are continuously evolving, with ongoing research and development efforts focused on optimizing their performance and expanding their capabilities. As a result, we can anticipate significant advancements in the coming years that will further enhance the scalability and efficiency of Layer 2 solutions.
One of the primary drivers for the future of Layer 2 scaling is the increasing demand for scalable blockchain solutions. As more users and businesses recognize the potential of decentralized applications. There will be a growing need for efficient and scalable infrastructure to support the influx of transactions. Layer 2 scaling provides a practical and effective approach to meet these demands. Moreover, it enabling higher transaction throughput and reducing fees, thus attracting more participants to the ecosystem.
Furthermore, the interoperability of Layer 2 solutions with various blockchains will play a vital role in the future. As blockchain networks continue to proliferate, the ability of Layer 2 projects to seamlessly integrate with different blockchains will unlock new possibilities for cross-chain interactions and collaborations. This interoperability will foster a more interconnected and robust Web 3 ecosystem, enabling the sharing of assets and data across multiple platforms.
Conclusion
Layer 2 projects are playing a vital role in addressing the scalability challenges faced by Web 3 platforms. By leveraging innovative techniques and frameworks, these projects enable faster and more cost-effective transactions, paving the way for widespread blockchain adoption. As the Web 3 ecosystem continues to evolve, Layer 2 scaling solutions will be instrumental in unlocking the full potential of decentralized applications.
FAQs
What are Layer 2 projects?
Layer 2 projects refer to secondary frameworks or solutions built on top of blockchain networks to enhance scalability and transaction throughput.
How do Layer 2 solutions improve scalability?
Layer 2 solutions move some transaction processing off-chain. Moreover it reducing the burden on the main blockchain and enabling faster and more efficient transactions.
Are Layer 2 projects secure?
Layer 2 projects must prioritize security and undergo rigorous testing to ensure the protection of user funds and data.
Can Layer 2 projects be used with any blockchain?
Different Layer 2 solutions may have varying levels of compatibility with different blockchains, requiring careful integration and interoperability considerations.
How can I get involved with Layer 2 projects?
To get involved with Layer 2 projects, you can explore their official websites, join their communities, and stay updated on their development and deployment progress.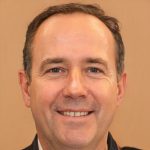 I have over 10 years of experience in the Crypto industry and I have written dozens of articles on the subject. I am one of the leading experts in Cryptocurrency and my work has been featured in major publications such as Forbes, CoinDesk, and Bitcoin Magazine. I am also a regular contributor to CoinTelegraph and have been interviewed by numerous media outlets including CNBC, Bloomberg, and The Wall Street Journal. In addition to my writing, I am also an active investor in the space and have made successful investments in a number of projects including Ethereum, Bitcoin, and Litecoin.