Blockchain technology has been making waves across various industries, and gaming is no exception. In recent years, the integration of blockchain in the gaming sector has given rise to a new phenomenon known as blockchain gaming. Simultaneously, the world of competitive gaming, commonly known as eSports, has been gaining tremendous popularity. In this article, we will explore the intersection of blockchain gaming and eSports and discuss how it is shaping the future of competitive gaming.
Introduction
The term "blockchain gaming" refers to the utilization of blockchain technology in the gaming industry. But what exactly is blockchain? In simple terms, blockchain is a decentralized digital ledger that records transactions across multiple computers, ensuring transparency, security, and immutability. With the growing interest in cryptocurrencies and decentralized systems, blockchain technology has found its way into the gaming world.
At the same time, eSports has emerged as a global phenomenon. eSports involves organized competitive gaming events where professional players compete against each other for fame and substantial prize pools. With millions of viewers tuning in to watch eSports tournaments and the rise of professional eSports teams, it has become a mainstream form of entertainment.
Understanding Blockchain Gaming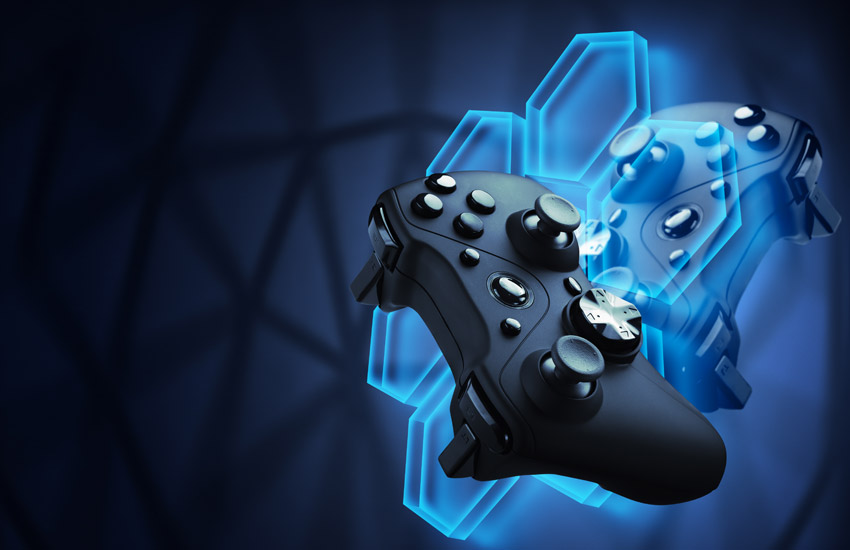 To grasp the concept of blockchain gaming, it's crucial to understand the fundamentals of blockchain technology itself. Blockchain operates on a decentralized network of computers, ensuring that no single entity has control over the system. This decentralized nature allows for greater security, transparency, and fairness in gaming.
Integrating blockchain into gaming brings several benefits. First and foremost, it enables the ownership and trading of in-game assets through the use of non-fungible tokens (NFTs). NFTs are unique digital assets stored on the blockchain, representing ownership of items, characters, or even virtual real estate within a game. This innovation grants players true ownership and the ability to monetize their virtual possessions.
The Rise of eSports
eSports has come a long way from its humble beginnings. Initially, competitive gaming was limited to small-scale events and local competitions. However, with advancements in technology and the widespread availability of high-speed internet, eSports has exploded onto the global stage.
Today, eSports tournaments such as The International (Dota 2), League of Legends World Championship, and Fortnite World Cup attract millions of viewers worldwide. These events feature highly skilled players competing for substantial prize pools, creating an environment of excitement and intense competition.
Intersection of Blockchain and eSports
The intersection of blockchain and eSports opens up new possibilities for the gaming industry. By leveraging blockchain technology, eSports can benefit from enhanced security, fairness, and transparency. One of the primary advantages of blockchain in eSports is decentralized governance. The use of smart contracts allows for transparent and automated rule enforcement, ensuring a level playing field for all participants.
Furthermore, blockchain technology addresses the long-standing issue of ownership in traditional gaming. In many games, players invest significant time and money acquiring in-game assets, only to find them trapped within the game's ecosystem. With blockchain, players can truly own their digital assets, granting them the freedom to trade or sell them outside of the game.
Advantages of Blockchain Gaming in eSports
Fraud and Cheating Prevention: Blockchain technology eliminates the risk of fraud and cheating in eSports. The transparent and immutable nature of blockchain ensures that all transactions and game outcomes are recorded and cannot be tampered with. This guarantees a fair and trustworthy gaming experience for both players and viewers.
Peer-to-Peer Transactions: Blockchain enables peer-to-peer transactions, removing the need for intermediaries such as centralized gaming platforms. This decentralized approach empowers players by allowing them to engage directly with each other, fostering a strong sense of community and player-driven economies. Players can trade or sell in-game assets securely and directly with other players, enhancing the overall gaming experience.
New Revenue Streams: Blockchain gaming introduces new revenue streams for players through the play-to-earn model. Players can monetize their skills and in-game achievements by earning rewards that can be traded or sold for real-world value. This opens up opportunities for players to earn a living from gaming, creating a more sustainable ecosystem for eSports enthusiasts.
Challenges and Limitations:
Scalability: Scalability is a significant challenge for blockchain gaming. Blockchain networks may struggle to handle the high transaction volumes and processing power required by popular games. However, ongoing research and development efforts aim to address these scalability issues and improve the overall user experience.
User Adoption and Education: User adoption and education are crucial challenges in blockchain gaming. Blockchain technology can be complex for the average user, requiring a certain level of technical knowledge to navigate. Educating and onboarding players to the benefits and functionalities of blockchain gaming is essential for wider adoption and participation.
Regulatory Concerns: Regulatory concerns surround blockchain gaming, particularly regarding the classification and taxation of digital assets. Governments and regulatory bodies are still navigating the legal frameworks surrounding blockchain technology and its applications. Clear and supportive regulations will be crucial for the industry to thrive and gain wider acceptance.
Examples of Blockchain Games in eSports:
CryptoKitties: CryptoKitties is a blockchain game built on the Ethereum blockchain that allows players to collect, breed, and trade digital cats. Each CryptoKitty is a unique non-fungible token (NFT), making them valuable and tradable assets within the game's ecosystem.
Axie Infinity: Axie Infinity is known for its play-to-earn model. Players can collect and battle creatures called Axies, earning rewards that can be traded or sold for real-world value. This innovative approach has gained significant attention, with players in certain regions earning a sustainable income from playing the game.
Decentraland: Decentraland combines virtual reality and gaming, offering a decentralized virtual world where players can explore, interact, and trade virtual real estate and assets. This immersive experience has garnered interest from both gaming enthusiasts and investors.
Gods Unchained: Gods Unchained is a blockchain-based trading card game that allows players to collect, trade, and battle with digital cards. The use of blockchain technology ensures that card ownership is secure and verifiable, giving players true ownership and control over their assets.
Enhanced Security in Blockchain Gaming
Security is a critical aspect of any gaming experience, and blockchain technology offers enhanced security measures for players in eSports. With the decentralized nature of blockchain, the risk of hacking and unauthorized access to player accounts is significantly reduced. Each transaction and game outcome is recorded on the blockchain, making it transparent and tamper-proof. This ensures that players' personal information and digital assets are protected from fraudulent activities, providing a secure environment for players to engage in eSports.
Decentralized Governance and Player Involvement
Blockchain gaming introduces decentralized governance mechanisms, allowing players to have a say in the decision-making processes of the game. Through consensus mechanisms, players can participate in voting and shaping the game's rules, updates, and community management. This democratic approach empowers players and fosters a strong sense of community ownership. Players feel more connected to the game, knowing that their voices are heard and that they play an active role in shaping the future of the gaming ecosystem.
Interoperability and Cross-Platform Compatibility
One of the significant advantages of blockchain gaming is its potential to enable interoperability and cross-platform compatibility. With blockchain technology, players can use their in-game assets across different games and platforms. This eliminates the problem of locked-in assets, allowing players to transfer and utilize their digital possessions seamlessly. The ability to move assets between different games creates a more dynamic and flexible gaming experience, providing players with greater freedom and options.
Community-Driven Development and Funding Models
Blockchain gaming embraces community-driven development, where players actively participate in the creation and improvement of games. Developers can utilize decentralized funding models such as initial coin offerings (ICOs) or token sales to gather financial support directly from the gaming community. This direct interaction between developers and players fosters a closer relationship and encourages the development of games that align with players' preferences and desires. It also enables smaller developers to access funding and resources, promoting innovation and diversity in the gaming industry.
Tokenization of Virtual Assets and Digital Economy
Blockchain technology allows for the tokenization of virtual assets in eSports, giving players true ownership and control over their in-game items and virtual currencies. By tokenizing assets as non-fungible tokens (NFTs), players can buy, sell, and trade their digital possessions securely and transparently on the blockchain. This introduces a new digital economy within the gaming ecosystem, where players can actively participate in the market, creating value and economic opportunities through their gaming activities.
Integration of Virtual Reality (VR) and Augmented Reality (AR)
The integration of blockchain gaming with virtual reality (VR) and augmented reality (AR) technologies holds tremendous potential for immersive gaming experiences. By combining the decentralized nature of blockchain with VR and AR, players can enter virtual worlds, interact with virtual objects, and engage with other players in ways that blur the lines between the physical and digital realms. This convergence of technologies opens up new possibilities for unique and realistic gaming experiences, enhancing the overall appeal of eSports.
Environmental Sustainability Considerations
In addition to the various advantages mentioned above, blockchain gaming also has the potential to contribute to environmental sustainability. Unlike traditional gaming that relies heavily on centralized servers and consumes significant energy, blockchain-based games can distribute the computational load across a decentralized network of computers. This distribution reduces the environmental impact associated with gaming, making blockchain gaming a more eco-friendly alternative.
Overall, the integration of blockchain technology in eSports brings numerous advantages, including enhanced security, decentralized governance, interoperability, community involvement, digital asset tokenization, immersive experiences, and environmental sustainability considerations. As blockchain gaming continues to evolve, it has the potential to shape the future of eSports and redefine the way players engage with games and interact within the gaming ecosystem.
Conclusion
In conclusion, the integration of blockchain technology in the world of eSports brings forth a multitude of benefits and opportunities. Blockchain gaming provides enhanced security measures, eliminating the risk of fraud and cheating, ensuring a fair and trustworthy gaming experience for players and viewers alike. The decentralized nature of blockchain empowers players by enabling peer-to-peer transactions and fostering a strong sense of community and player-driven economies. It introduces new revenue streams through the play-to-earn model, allowing players to monetize their skills and in-game achievements. Despite challenges such as scalability, user adoption, and regulatory concerns, blockchain gaming shows great promise for the future of eSports, revolutionizing the gaming industry and offering exciting possibilities for players, developers, and enthusiasts.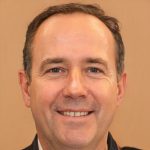 I have over 10 years of experience in the Crypto industry and I have written dozens of articles on the subject. I am one of the leading experts in Cryptocurrency and my work has been featured in major publications such as Forbes, CoinDesk, and Bitcoin Magazine. I am also a regular contributor to CoinTelegraph and have been interviewed by numerous media outlets including CNBC, Bloomberg, and The Wall Street Journal. In addition to my writing, I am also an active investor in the space and have made successful investments in a number of projects including Ethereum, Bitcoin, and Litecoin.