Blockchain technology has emerged as a revolutionary concept with the potential to transform various industries, and healthcare is no exception. In this article, we will explore the future outlook of blockchain in healthcare, highlighting its benefits, use cases, challenges, and the potential it holds for the industry.
Understanding Blockchain Technology
Blockchain technology is a revolutionary concept that has gained significant attention across various industries, including healthcare. To grasp its potential in transforming healthcare, it is essential to understand the fundamental principles behind blockchain.
At its core, blockchain technology is a decentralized and distributed digital ledger that records transactions or data across multiple computers, known as nodes. Unlike traditional centralized systems, blockchain operates on a peer-to-peer network, where each node maintains a copy of the entire blockchain. This decentralization ensures that no single entity has complete control over the data, enhancing security and transparency.
Blockchain in Healthcare: Current Challenges
While blockchain technology holds great promise for transforming the healthcare industry, there are several challenges that need to be addressed for its widespread adoption and effective implementation. These challenges include regulatory concerns, scalability issues, interoperability, data privacy, and user adoption.
Regulatory Concerns: Blockchain implementation in healthcare must navigate complex regulatory frameworks. Compliance with data protection laws, such as the Health Insurance Portability and Accountability Act (HIPAA) in the United States, is crucial to ensure the privacy and security of patient information. Developing regulatory frameworks that address the unique aspects of blockchain technology is essential to foster its responsible and ethical use in healthcare.
Scalability: Scalability remains a significant challenge for blockchain in healthcare. As the number of transactions and participants increases, the network can experience limitations in transaction throughput and latency. Scaling solutions, such as sharding and sidechains, need to be explored to accommodate the growing demands of healthcare systems and ensure the smooth functioning of blockchain networks.
Interoperability: Achieving interoperability among various blockchain platforms and existing healthcare systems is crucial for seamless data exchange and collaboration. The lack of standardized protocols and formats for data representation and transmission poses challenges in achieving interoperability. Developing industry-wide standards and protocols is necessary to ensure compatibility and effective integration of blockchain with existing healthcare infrastructure.
Data Privacy: While blockchain provides enhanced security, ensuring data privacy is a complex task. The transparent nature of blockchain can raise concerns regarding the confidentiality of sensitive patient information. Strategies such as encryption and privacy-focused blockchain solutions need to be developed to safeguard patient privacy while leveraging the benefits of blockchain technology.
User Adoption and User Experience: Blockchain technology is relatively new, and healthcare professionals may be unfamiliar with its intricacies. Promoting user adoption and providing user-friendly interfaces are essential to encourage healthcare providers to embrace blockchain solutions. Education and training programs can help healthcare professionals understand the potential benefits and overcome the perceived complexities associated with blockchain technology.
Benefits of Blockchain in Healthcare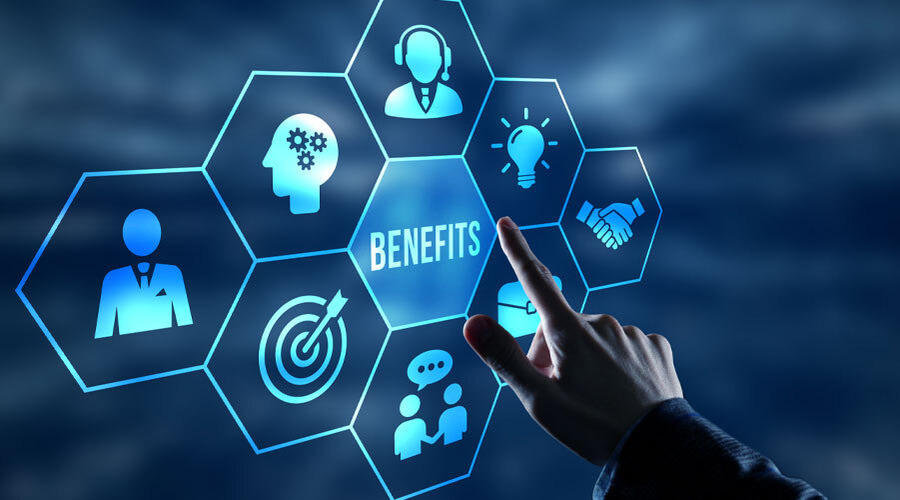 Blockchain technology offers numerous benefits when applied to the healthcare industry. Its unique features address the challenges faced by traditional healthcare systems, bringing about improvements in data security, interoperability, efficiency, transparency, patient empowerment, and research advancements.
Enhanced Data Security: The decentralized nature of blockchain technology ensures that data is distributed across multiple nodes, making it less vulnerable to cyberattacks and unauthorized access. Each transaction is recorded in a block, cryptographically linked to the previous one, creating an immutable and tamper-proof system. This guarantees the integrity and authenticity of medical records, reducing the risk of data breaches and fraud.
Improved Interoperability: Healthcare systems often struggle with sharing and exchanging patient data seamlessly. Blockchain technology enables standardized formats and smart contracts that facilitate secure and efficient data exchange between different healthcare providers. This improves care coordination, reduces duplication of tests and procedures, and enhances the overall patient experience.
Efficient Supply Chain Management: Blockchain technology can revolutionize supply chain management in the pharmaceutical industry. By tracking and authenticating the entire supply chain journey of drugs, from manufacturers to patients, blockchain ensures transparency and enhances patient safety. It reduces the prevalence of counterfeit drugs, promotes the authenticity and quality of medications, and improves supply chain efficiency.
Enhanced Research and Collaboration: Blockchain technology implementation can significantly impact clinical trials and medical research. It improves the transparency and integrity of research data, enabling secure and efficient sharing of findings among researchers. Smart contracts automate consent processes, ensuring ethical practices in research studies. This promotes collaboration, accelerates the development of innovative treatments, and ultimately benefits patient care.
Empowered Patients: Blockchain technology empowers patients by giving them control over their health data. Through blockchain-based platforms, individuals can securely access and manage their health information, granting permission for its use in research, clinical trials, or personalized care. This puts patients at the center of healthcare decisions, improving engagement and promoting personalized treatment approaches.
Streamlined Administrative Processes: Blockchain can streamline administrative processes in healthcare by automating workflows through smart contracts. These self-executing contracts eliminate the need for intermediaries, reduce administrative burdens, and improve efficiency. Tasks such as claims processing, billing, and supply chain management can be automated, leading to cost savings and smoother operations.
Use Cases of Blockchain in Healthcare
Present real-world examples of how blockchain is being utilized in healthcare. Discuss applications like electronic health records (EHRs), supply chain management, clinical trials, telemedicine, and medical research.
Data Security and Privacy
Delve deeper into how blockchain ensures robust data security and privacy in healthcare. Discuss features like encryption, permissioned access, and decentralized storage that protect sensitive patient information.
Interoperability and Data Exchange
Explain how blockchain facilitates seamless data exchange and interoperability among different healthcare systems. Discuss the potential for standardized formats, smart contracts, and secure data sharing.
Blockchain and Medical Research
Explore the impact of blockchain on medical research. Discuss how it can improve data integrity, enable secure sharing of research findings, and foster collaboration among researchers globally.
Regulatory and Legal Considerations
Highlight the regulatory challenges associated with blockchain adoption in healthcare. Discuss issues like data ownership, compliance with data protection regulations, and the need for regulatory frameworks to govern blockchain implementation.
Adoption and Implementation Challenges
Address the challenges faced during the adoption and implementation of blockchain in healthcare. Discuss factors like cost, technical complexities, resistance to change, and the need for industry-wide collaboration.
Future Trends and Potential
The application of blockchain technology in healthcare is an evolving field with promising future trends and potential advancements. As the industry continues to embrace blockchain, several key trends are emerging, along with the potential for further innovation and transformation.
Integration with Emerging Technologies: One significant trend is the integration of blockchain with other emerging technologies such as artificial intelligence (AI), Internet of Things (IoT), and big data analytics. This convergence can enhance the capabilities of blockchain in healthcare by enabling advanced data analysis, predictive modeling, and real-time monitoring of patient health.
Smart Contracts and Automation: The use of smart contracts within blockchain networks is expected to expand. Smart contracts are self-executing agreements that automatically trigger actions when predefined conditions are met. In healthcare, this can streamline administrative processes, automate claims processing, and enable secure and transparent consent management for research studies.
Improving Interoperability: Interoperability remains a challenge in healthcare systems. However, blockchain has the potential to improve data interoperability by providing standardized formats and protocols for secure data exchange. As blockchain technology matures, interoperability solutions are likely to emerge, enabling seamless data sharing among healthcare providers, researchers, and patients.
Enhanced Data Privacy and Consent Management: Blockchain's inherent security and privacy features can be leveraged to develop robust consent management systems. Patients will have greater control over their health data, deciding who can access and use their information for research or treatment purposes. Blockchain can provide a secure and auditable record of consent, ensuring privacy and transparency.
Scaling and Performance Optimization: Blockchain networks are continually evolving to address scalability and performance concerns. Advancements such as sharding, sidechains, and layer-two solutions are being explored to increase transaction throughput and reduce latency. These developments will allow blockchain to handle the high volume of healthcare transactions effectively.
Industry Collaboration and Standards: Collaboration among healthcare organizations, technology vendors, and regulatory bodies is crucial for the successful implementation of blockchain. As the technology matures, industry-wide collaboration will play a vital role in establishing standards, frameworks, and best practices for blockchain adoption in healthcare. This will ensure interoperability, data integrity, and regulatory compliance.
Conclusion
Summarize the key points discussed in the article and emphasize the transformative potential of blockchain in healthcare. Encourage readers to explore and embrace this technology for the betterment of the industry.
FAQs
How does blockchain ensure data security in healthcare?
Answer the question by explaining the cryptographic principles behind blockchain, such as hashing and encryption, and how they secure data stored in blocks.
Can blockchain be integrated with existing healthcare systems?
Discuss the compatibility of blockchain with existing healthcare systems and the potential challenges involved in integration. Highlight the importance of interoperability and collaboration among stakeholders.
What are the regulatory challenges associated with blockchain in healthcare?
Outline the regulatory challenges that healthcare organizations may face when implementing blockchain technology, including compliance with data protection laws, standardization, and data ownership.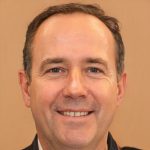 I have over 10 years of experience in the Crypto industry and I have written dozens of articles on the subject. I am one of the leading experts in Cryptocurrency and my work has been featured in major publications such as Forbes, CoinDesk, and Bitcoin Magazine. I am also a regular contributor to CoinTelegraph and have been interviewed by numerous media outlets including CNBC, Bloomberg, and The Wall Street Journal. In addition to my writing, I am also an active investor in the space and have made successful investments in a number of projects including Ethereum, Bitcoin, and Litecoin.