Introduction
The Metaverse is rapidly evolving, and as it does, it is opening up new opportunities for fashion and design. In the Metaverse, fashion and design can be used to create immersive experiences and enhance social interactions. This article will explore the role of fashion and design in the Metaverse and the potential opportunities it presents.
Virtual Fashion
Virtual fashion is already a thriving industry in the Metaverse. Virtual fashion designers create 3D models of clothing that can be worn by avatars in virtual environments. These clothes can be purchased by users and worn to enhance their avatars' appearance.
Virtual fashion also presents new opportunities for sustainability. Unlike traditional fashion, virtual fashion doesn't require the use of physical materials, reducing waste and the carbon footprint associated with traditional fashion.
Immersive Experiences
Fashion and design can be used to create immersive experiences in the Metaverse. In virtual environments, users can interact with objects and spaces designed by fashion and design experts, creating a unique and engaging experience.
For example, virtual fashion shows can be created to showcase new collections or designs. These virtual shows can be accessed by users from anywhere in the world, allowing fashion designers to reach a global audience.
Social Interactions
Fashion and design can also enhance social interactions in the Metaverse. By creating unique and eye-catching avatars, users can express their personality and connect with others who share their interests.
Virtual fashion and design can also be used to create themed environments and events. For example, a virtual nightclub can be designed to create a specific atmosphere, such as a futuristic or vintage vibe.
Challenges and Limitations
While the potential for fashion and design in the Metaverse is significant, there are also several challenges and limitations that need to be considered. One of the major challenges is the need for specialized skills and training to create high-quality virtual fashion and design.
Another challenge is the issue of intellectual property rights. With virtual fashion, it can be difficult to protect designs and prevent piracy. As virtual fashion becomes more popular, it will be important to develop new ways to protect intellectual property rights.
Future Directions
As the Metaverse continues to evolve, the potential for fashion and design will only continue to grow. In the future, it may be possible to create virtual environments that can replicate physical sensations, allowing users to experience the sensation of touch or other physical sensations in a virtual environment.
It is also possible that virtual fashion and design will become more integrated with traditional fashion and design. For example, virtual fashion designers may collaborate with traditional fashion designers to create hybrid collections that can be worn in both virtual and physical environments.
Virtual Reality Retail
Virtual reality (VR) technology is already being used by some fashion retailers to create virtual stores that users can browse and shop in. In these virtual stores, users can browse clothing racks, try on clothes virtually, and purchase items without leaving their home.
Virtual reality retail presents an opportunity for fashion retailers to reach a global audience without the need for physical stores. This can significantly reduce costs and increase accessibility for consumers.
Virtual Interior Design
In addition to virtual fashion, virtual design can also be applied to interior design. Virtual interior design tools allow users to create 3D models of their homes or rooms and experiment with different furniture and decor options.
This technology can be used to help users visualize their home design choices before making costly purchases, reducing the risk of disappointment or regret. Virtual interior design can also be used by interior designers to create designs for clients and showcase their work.
Augmented Reality Fashion
Augmented reality (AR) technology is another way fashion and design are being integrated into virtual environments. AR technology can be used to overlay virtual designs onto real-world images or objects, creating a unique and interactive experience.
For example, AR fashion apps can allow users to try on virtual clothing in real-time using their smartphone camera. This technology can also be used in fashion shows or events to create unique and interactive experiences for users.
Sustainable Fashion
The Metaverse provides an opportunity for the fashion industry to address sustainability concerns by reducing waste and promoting circularity. Virtual clothing can be created without using physical materials, reducing the environmental impact of production.
In addition, virtual clothing can be rented or sold secondhand, reducing the need for new production and extending the life cycle of virtual garments. Virtual clothing can also be easily modified and updated, allowing for more versatile and adaptable designs.
Accessibility and Inclusivity
The Metaverse also has the potential to create more accessible and inclusive fashion experiences. Virtual clothing can be designed to fit a variety of body types and sizes, making fashion more inclusive for those who may not have access to traditional fashion options.
In addition, virtual fashion can provide a way for people with disabilities to express themselves through fashion and design. Virtual fashion can be customized to accommodate different needs, such as wheelchair users or those with sensory sensitivities.
Virtual Events and Fashion Shows
Fashion events and shows have traditionally been exclusive, with limited access for the general public. The Metaverse has the potential to change this by creating virtual fashion events that are accessible to a global audience.
Virtual fashion events can provide a more immersive and interactive experience for users, allowing them to experience fashion in a new and exciting way. This can also provide new opportunities for designers to showcase their work and reach a wider audience.
Conclusion
Fashion and design play an important role in the development of the Metaverse, providing opportunities for innovation, sustainability, accessibility, and inclusivity. Virtual fashion and design can enhance the user experience and create new opportunities for creativity and expression.
As the Metaverse continues to evolve, fashion and design will continue to play a vital role in shaping the way we interact with virtual environments. By embracing new technologies and continued innovation, fashion and design can help create a more sustainable, accessible, and inclusive future for the Metaverse.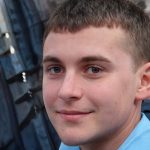 I am highly experienced and well-respected in the field of cryptocurrency. I have been writing in this niche for over 5 years and have become an expert in the field. My work has been featured in many major publications, including Forbes, CoinDesk, and Bitcoin Magazine. I am a regular speaker at crypto conferences and meetups. I am the founder of Crypto Media Hub, a company that provides consulting and content marketing services to blockchain and cryptocurrency startups.