Non-fungible tokens (NFTs) have quickly gained popularity in the art and collectibles world, but what does the future hold for this new technology? In this article, we will explore the predictions and trends for the next decade of NFTs.
The Growth of NFTs
The first prediction for the future of NFTs is that they will continue to grow in popularity. As more artists, musicians, and creators turn to NFTs to sell their digital assets, the demand for NFTs is expected to increase. The development of more user-friendly platforms and marketplaces is also expected to contribute to the growth of NFTs.
NFTs and Gaming
NFTs are expected to play an increasingly important role in the gaming industry. Gaming companies can use NFTs to create unique in-game items and assets that players can buy and sell. NFTs also provide a way for gamers to truly own their in-game items, rather than just renting them. This can create a new revenue stream for gaming companies and provide a more engaging experience for gamers.
NFTs and Sports
NFTs are also expected to revolutionize the sports memorabilia industry. With NFTs, fans can own unique, digital collectibles that are verified on the blockchain. This provides a new way for sports teams and organizations to connect with their fans and create a more personalized experience.
The Role of Virtual Reality
Virtual reality (VR) is also expected to play a significant role in the future of NFTs. As VR technology becomes more advanced, it could create new opportunities for NFTs. For example, NFTs could be used to represent virtual real estate, clothing, and other digital assets in virtual worlds.
The Importance of Sustainability
Sustainability is expected to be a key trend in the future of NFTs. As the debate around the energy consumption of NFTs continues, more companies and organizations are expected to explore more sustainable solutions, such as using renewable energy sources to power the blockchain network. The development of more energy-efficient blockchain technology is also expected to be a priority.
The Development of New Use Cases
One of the most exciting aspects of NFTs is their potential to disrupt a wide range of industries beyond art and collectibles. In the next decade, we can expect to see the development of new use cases for NFTs that will expand their utility and impact. For example, NFTs can be used for digital identity verification, supply chain management, and even voting systems. By creating unique, verifiable digital tokens that represent real-world assets or actions, NFTs can provide a new level of security, transparency, and trust in a variety of contexts.
We can also expect to see the continued growth of NFTs in the gaming industry. NFTs can be used to represent in-game assets, such as weapons, skins, and characters, which can be traded and sold on secondary markets. This has the potential to create new revenue streams for game developers and give players more control over their virtual assets. As gaming becomes more immersive and interactive, the use of NFTs could provide a new level of ownership and value for players.
Integration of NFTs into Mainstream Industries
As NFTs continue to gain popularity and recognition, we can expect to see their integration into mainstream industries. NFTs can provide a new level of authenticity, verification, and value to a wide range of products and services. For example, NFTs can be used to certify the authenticity of luxury goods, such as watches, handbags, and jewelry, reducing the risk of counterfeit products. NFTs can also be used to represent ownership and rights to real-world assets, such as real estate and intellectual property.
The integration of NFTs into the music industry is also an exciting possibility. NFTs can be used to represent ownership and royalties for songs, albums, and other musical works, providing a new level of transparency and control for artists and creators. NFTs can also be used to create unique and interactive fan experiences, such as VIP access to concerts or meet-and-greets.
Potential Impact of Technological Advancements
As technology continues to evolve and improve, we can expect to see new innovations and developments in the world of NFTs. For example, improvements in blockchain technology could lead to faster and more efficient transactions, reducing the costs and energy consumption associated with NFTs. Additionally, advancements in augmented and virtual reality could create new and immersive experiences for NFT collectors and enthusiasts.
However, technological advancements also bring potential risks and challenges. For example, the increasing use of artificial intelligence and machine learning could create new possibilities for creating counterfeit NFTs or manipulating the market. Additionally, the growing concerns around the environmental impact of blockchain and cryptocurrency mining could lead to greater scrutiny and regulation of NFTs.
Potential Challenges and Limitations
While the potential for growth and development in the world of NFTs is vast, there are also potential challenges and limitations that need to be addressed. One of the biggest challenges is the regulatory landscape. NFTs are still a relatively new and unregulated asset class, and there are concerns about their legal status and tax implications. As NFTs continue to gain popularity and recognition
Conclusion
The future of NFTs is bright, with continued growth and innovation expected in the next decade. NFTs are expected to play a larger role in gaming, sports, and virtual reality, creating new opportunities for creators and fans alike.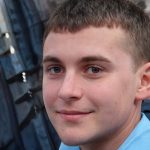 I am highly experienced and well-respected in the field of cryptocurrency. I have been writing in this niche for over 5 years and have become an expert in the field. My work has been featured in many major publications, including Forbes, CoinDesk, and Bitcoin Magazine. I am a regular speaker at crypto conferences and meetups. I am the founder of Crypto Media Hub, a company that provides consulting and content marketing services to blockchain and cryptocurrency startups.