Introduction
Decentralized Autonomous Organizations (DAOs) have emerged as a groundbreaking concept in the realm of blockchain technology. When combined with the Internet of Things (IoT), DAOs have the potential to revolutionize the way organizations are governed and operate. In this article, we will explore the concept of DAOs in the context of IoT, discussing their features, benefits, challenges, and real-world use cases.
Understanding Decentralized Autonomous Organizations (DAOs)
What are Decentralized Autonomous Organizations (DAOs)?
Decentralized Autonomous Organizations (DAOs) are self-governing entities that operate on blockchain networks. They are powered by smart contracts, which are self-executing agreements that automatically execute predefined rules and conditions without the need for intermediaries or centralized authorities. DAOs enable decentralized decision-making, voting mechanisms, and transparent governance.
Key Features of Decentralized Autonomous Organizations (DAOs)
Decentralized Governance: DAOs operate on the principle of decentralized governance, where decision-making authority is distributed among participants. Voting mechanisms and consensus protocols ensure that decisions are made collectively and transparently.
Smart Contracts: Smart contracts play a fundamental role in DAOs by automating the execution of predefined rules and conditions. They enable automatic enforcement of agreements, allocation of resources, and distribution of rewards, ensuring transparency and efficiency in organizational operations.
Transparent and Immutable Ledger: DAOs leverage blockchain technology to maintain a transparent and immutable record of all transactions, votes, and governance decisions. This ensures the integrity, auditability, and accountability of the organization's activities.
The Intersection of DAOs and IoT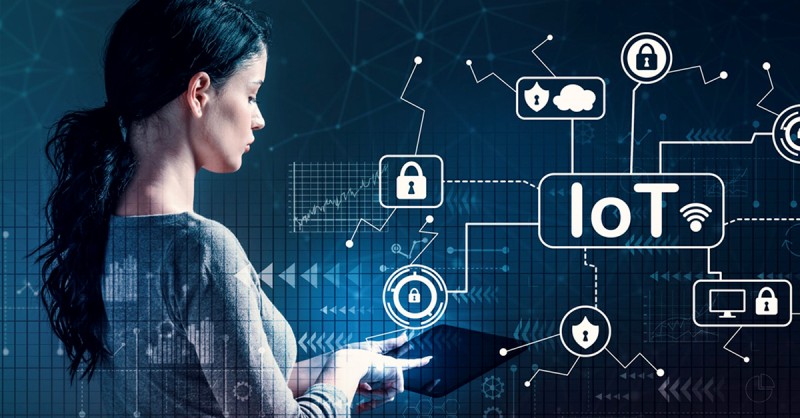 Benefits of DAOs in the Context of IoT
Trust and Transparency: DAOs provide a trustless and transparent environment for IoT ecosystems. By automating decision-making processes through smart contracts, participants can have confidence in the fairness and integrity of interactions among IoT devices and stakeholders.
Decentralized Control and Ownership: DAOs enable decentralized control and ownership of IoT networks and devices. Through tokenization and governance mechanisms, participants can collectively own, manage, and govern the IoT infrastructure, fostering inclusivity and empowering individuals within the network.
Efficient Resource Management: DAOs facilitate efficient resource management in IoT environments. Through decentralized decision-making, resource allocation can be optimized based on real-time data from IoT devices, ensuring optimal utilization of resources and reducing wastage.
Use Cases of DAOs in IoT
Smart Grid Management: DAOs can optimize the management of IoT-enabled smart grids. Through decentralized decision-making and transparent governance, DAOs can automate energy distribution, coordinate demand-response mechanisms, and incentivize energy conservation among participants.
Shared Economy and Peer-to-Peer Networks: DAOs enable the creation of shared economies and peer-to-peer networks in the IoT context. Through tokenization and decentralized governance, DAOs can facilitate secure and automated sharing of resources, such as shared vehicles, accommodation, or storage space, without the need for intermediaries.
Supply Chain and Provenance Tracking: DAOs can enhance supply chain transparency and provenance tracking in IoT-enabled supply chains. Through decentralized governance and transparent decision-making, DAOs enable stakeholders to track and verify the origin, journey, and conditions of products, ensuring transparency, authenticity, and trustworthiness.
Challenges and Considerations
Scalability and Performance
As DAOs in the context of IoT involve a large number of devices and transactions, scalability and performance become critical factors. Balancing the decentralization of decision-making with the need for efficient and timely execution of transactions poses a challenge that needs to be addressed.
Security and Privacy
Security and privacy are significant concerns in DAOs. Ensuring secure access to IoT devices, protecting sensitive data, and addressing potential vulnerabilities in smart contracts are essential considerations to maintain the integrity and confidentiality of IoT ecosystems.
Decentralized Decision-Making and Consensus Mechanisms
Decentralized decision-making is a key aspect of DAOs, and various consensus mechanisms are employed to achieve agreement among participants. In the context of IoT, consensus mechanisms such as Proof of Stake (PoS) or Delegated Proof of Stake (DPoS) can ensure efficient and secure decision-making in IoT networks. These mechanisms allow participants to stake their tokens and participate in the validation of transactions or governance decisions, ensuring consensus and preventing malicious activities.
Tokenization and Incentive Structures
Tokenization plays a vital role in DAOs, as it enables ownership, participation, and governance within the ecosystem. In the context of IoT, tokenization allows for the representation of IoT devices, data, or services as digital assets. Tokens can be used to incentivize participation, reward contributions, and align the interests of stakeholders. For example, participants who contribute valuable data from their IoT devices can receive tokens as a reward, encouraging active participation and data sharing.
Interoperability and Standardization
Interoperability and standardization are essential considerations when integrating DAOs with IoT ecosystems. As IoT devices and platforms come from various manufacturers and operate on different protocols, achieving seamless integration and interoperability becomes crucial. The development of industry standards and protocols that enable interoperability among IoT devices and DAOs is necessary to ensure the scalability and compatibility of the ecosystem.
DAO Governance Models
Various governance models exist within DAOs, and selecting the appropriate model is crucial for the success of IoT-based DAOs. Governance models can range from direct voting by token holders to delegated voting, where token holders delegate their voting rights to trusted representatives. In the context of IoT, governance models should consider the diverse interests and expertise of stakeholders, as well as the specific needs and requirements of the IoT ecosystem.
Legal and Regulatory Considerations
As DAOs operate in a decentralized and autonomous manner, legal and regulatory considerations must be addressed. The intersection of DAOs and IoT raises questions regarding liability, accountability, intellectual property rights, and data privacy. Regulators and policymakers need to adapt existing frameworks or establish new ones to address the unique challenges and opportunities presented by DAOs in the IoT landscape.
DAOs for IoT Data Marketplaces
Decentralized Autonomous Organizations (DAOs) can play a significant role in the development of IoT data marketplaces. By leveraging blockchain technology and smart contracts, DAOs can facilitate the secure and transparent exchange of IoT-generated data. Participants can offer their data for sale or access data from other devices, all while maintaining control over their data ownership and usage rights. DAOs ensure that data transactions are executed autonomously and fairly, fostering innovation and collaboration in the IoT data economy.
DAOs and Edge Computing
Edge computing, which involves processing data near the source (IoT devices) rather than in centralized servers, can benefit from the implementation of DAOs. DAOs can enable decentralized decision-making at the edge, allowing IoT devices to collectively make decisions based on predefined rules and consensus. This reduces latency, enhances real-time responsiveness, and empowers IoT devices to operate autonomously while remaining interconnected through the DAO network.
DAOs for Sustainability and Energy Management
DAOs can contribute to sustainability and energy management efforts in the IoT ecosystem. By integrating IoT devices such as smart meters, renewable energy sources, and energy storage systems with DAOs, decentralized governance can optimize energy consumption, promote energy efficiency, and incentivize the use of renewable energy. Participants can collectively decide on energy management strategies, coordinate peer-to-peer energy trading, and reward sustainable behaviors, fostering a greener and more sustainable IoT infrastructure.
DAOs for Trustless IoT Networks
Trust is a fundamental concern in IoT networks, where devices and stakeholders often interact without a pre-established trust relationship. DAOs can address this challenge by providing a trustless environment where IoT devices and stakeholders can interact based on transparent rules and predefined conditions. By leveraging smart contracts and decentralized governance, DAOs ensure that interactions within the IoT network are fair, secure, and tamper-proof, mitigating the risk of malicious activities and enhancing trust among participants.
DAOs and Cross-Domain Collaboration
The interoperability and decentralized nature of DAOs make them ideal for promoting cross-domain collaboration in the IoT landscape. By connecting IoT devices, platforms, and stakeholders from different domains, DAOs enable seamless collaboration and data sharing. For example, in smart city scenarios, DAOs can facilitate collaboration between transportation, energy, and public safety sectors, allowing for integrated decision-making and improved services for citizens.
DAOs for IoT Security and Trustworthiness
Decentralized Autonomous Organizations (DAOs) can significantly contribute to enhancing IoT security and trustworthiness. By integrating DAOs into IoT ecosystems, security measures can be implemented at the governance level, ensuring that IoT devices adhere to predefined security standards and protocols. DAOs can enable decentralized threat detection and response mechanisms, allowing IoT devices to collectively identify and mitigate security breaches in real time. Furthermore, DAOs can foster collaboration among participants to share threat intelligence and collectively improve the overall security posture of the IoT network.
DAOs and Micropayments in IoT
The integration of DAOs with IoT can pave the way for seamless and secure micropayments. By leveraging blockchain technology and smart contracts, DAOs can enable microtransactions between IoT devices, facilitating value exchange for services, data sharing, or resource utilization. This opens up new possibilities for monetizing IoT services on a pay-as-you-go basis, enabling more granular and efficient economic models within the IoT ecosystem.
DAOs and Privacy-Preserving IoT
Privacy is a critical concern in IoT environments. DAOs can contribute to privacy-preserving IoT by providing mechanisms for decentralized data anonymization, consent management, and selective data sharing. Through the use of zero-knowledge proofs, homomorphic encryption, and decentralized identity management, DAOs can ensure that personal data remains private and confidential, while still allowing for secure and controlled data sharing when necessary.
Conclusion
Decentralized Autonomous Organizations (DAOs) present a new paradigm for organizational governance, particularly in the context of IoT. By combining the power of blockchain technology, smart contracts, and IoT connectivity, DAOs empower participants, foster transparency, and enable efficient decision-making. As the technology continues to evolve and mature, DAOs have the potential to reshape industries, enhance trust, and unlock new opportunities for innovation in the IoT landscape.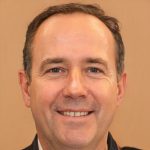 I have over 10 years of experience in the Crypto industry and I have written dozens of articles on the subject. I am one of the leading experts in Cryptocurrency and my work has been featured in major publications such as Forbes, CoinDesk, and Bitcoin Magazine. I am also a regular contributor to CoinTelegraph and have been interviewed by numerous media outlets including CNBC, Bloomberg, and The Wall Street Journal. In addition to my writing, I am also an active investor in the space and have made successful investments in a number of projects including Ethereum, Bitcoin, and Litecoin.