Decentralization is a fundamental concept in the realm of blockchain technology, and it plays a crucial role in fostering democracy and promoting a more inclusive and transparent society. In this article, we will explore the relationship between decentralization and democracy, understand how blockchain achieves decentralization, examine the advantages it brings, analyze its impact on democracy, discuss the challenges and limitations it faces, present case studies showcasing its application, and speculate on its future outlook.
Introduction
Definition of decentralization in the context of Blockchain
Decentralization, in the context of blockchain, refers to the distribution of power, control, and decision-making across a network of participants rather than relying on a central authority. This distributed nature of blockchain technology eliminates the need for intermediaries, such as banks or government institutions, to validate and record transactions.
Importance of Decentralization for Democracy
Empowerment of Local Communities: Decentralization allows local communities to have greater control over their own affairs and enables them to participate in the decision-making processes that affect them directly. This empowerment strengthens democracy by giving a voice to individuals at the grassroots level.
Increased Citizen Participation: Decentralization promotes citizen participation in governance by bringing decision-making closer to the people. It allows citizens to have a say in matters that affect their lives, such as public services, infrastructure development, and resource allocation. This active involvement of citizens fosters a sense of ownership and accountability in democratic processes.
Tailored Solutions to Local Needs: Decentralization recognizes the diversity of needs and preferences across different regions and communities within a country. By allowing local governments to make decisions based on local contexts, decentralization ensures that policies and services are better tailored to the specific needs of each community. This enhances the effectiveness and responsiveness of governance.
Accountability and Transparency: Decentralization promotes accountability and transparency in governance. When power is dispersed across different levels of government, it becomes easier to hold officials accountable for their actions. Citizens have a better chance of monitoring and influencing decision-making processes, which reduces the likelihood of corruption and promotes good governance practices.
Checks and Balances: Decentralization provides a system of checks and balances within democratic governance. It prevents the concentration of power in the hands of a few and promotes a more equitable distribution of authority. This ensures that decisions are made through a broader consensus and that different perspectives are considered.
How Blockchain Achieves Decentralization
Blockchain technology utilizes a combination of cryptographic algorithms, distributed ledger systems, and consensus mechanisms to achieve decentralization. Let's delve into the key components that enable the decentralized nature of blockchain.
Overview of blockchain technology
Blockchain is a digital ledger that records transactions across multiple computers, known as nodes, in a distributed network. Each transaction is stored in a block, which is linked to previous blocks, forming a chain of information. This chain is immutable, meaning once a block is added, it cannot be altered or deleted.
Distributed ledger and consensus mechanisms
A distributed ledger is a replicated and synchronized database that exists on multiple nodes within a network. It ensures that all participants have a copy of the same ledger, providing transparency and eliminating the need for a central authority.
Consensus mechanisms, such as Proof-of-Work (PoW) or Proof-of-Stake (PoS), enable agreement among network participants on the validity of transactions. These mechanisms prevent fraud and maintain the integrity of the blockchain.
Peer-to-peer Network Architecture
Blockchain networks operate on a peer-to-peer (P2P) network architecture, where all participants, or nodes, interact directly with each other. This eliminates the need for intermediaries and ensures that no single entity controls the entire network.
Advantages of Decentralization in Blockchain
Decentralization in blockchain technology offers numerous advantages that contribute to its appeal and potential for revolutionizing various industries.
Enhanced security and resilience: One of the primary benefits of decentralization is enhanced security. Unlike centralized systems, where a single point of failure can compromise the entire network, blockchain's distributed nature makes it highly resistant to attacks. Transactions recorded on multiple nodes make it extremely difficult for malicious actors to tamper with the data.
Removal of intermediaries: Blockchain eliminates the need for intermediaries, such as banks or payment processors, by allowing peer-to-peer transactions. This disintermediation reduces costs, speeds up transactions, and enables financial inclusion for underserved populations.
Transparency and immutability: Blockchain provides transparency by allowing anyone to view the transactions recorded on the ledger. Each transaction is cryptographically linked to the previous one, creating an immutable record. This transparency and immutability enhance trust among participants and create accountability.
Impact on Democracy
The decentralized nature of blockchain technology has profound implications for democracy and its core principles.
Democratization of access and participation: Blockchain technology enables individuals worldwide to access and participate in financial systems, regardless of their geographical location or socioeconomic status. This inclusivity empowers previously marginalized populations and promotes economic equality.
Protection against censorship and manipulation: Decentralized systems built on blockchain are resistant to censorship and manipulation. Traditional centralized systems can be controlled or influenced by powerful entities, limiting freedom of expression. Blockchain's censorship-resistant properties provide individuals with the ability to express themselves freely without fear of reprisal.
Decentralized governance models: Blockchain platforms often employ decentralized governance models, allowing participants to collectively make decisions regarding system upgrades, protocol changes, and resource allocation. These models provide a more democratic approach to decision-making, where each participant's voice is heard and respected.
Challenges and Limitations
While blockchain technology brings about significant benefits, it also faces several challenges and limitations that need to be addressed for its widespread adoption.
Scalability issues: Blockchain networks, such as Bitcoin and Ethereum, face scalability challenges in terms of transaction speed and throughput. As the number of participants and transactions increase, the networks may experience delays and higher costs. Research and development efforts are ongoing to overcome these scalability limitations.
Energy consumption concerns: Proof-of-Work-based blockchains require significant computational power, leading to high energy consumption. This has raised concerns about the environmental impact of blockchain technology. Alternative consensus mechanisms, such as Proof-of-Stake, are being explored to reduce energy consumption.
Regulatory and legal complexities: The decentralized and cross-border nature of blockchain technology poses challenges in terms of regulatory frameworks and legal compliance. Governments and regulatory bodies are still grappling with defining policies and legislation that address the unique aspects of blockchain.
Case Studies
Let's examine some real-world case studies that demonstrate the application of decentralized technologies and their impact on democracy.
Decentralized applications (DApps)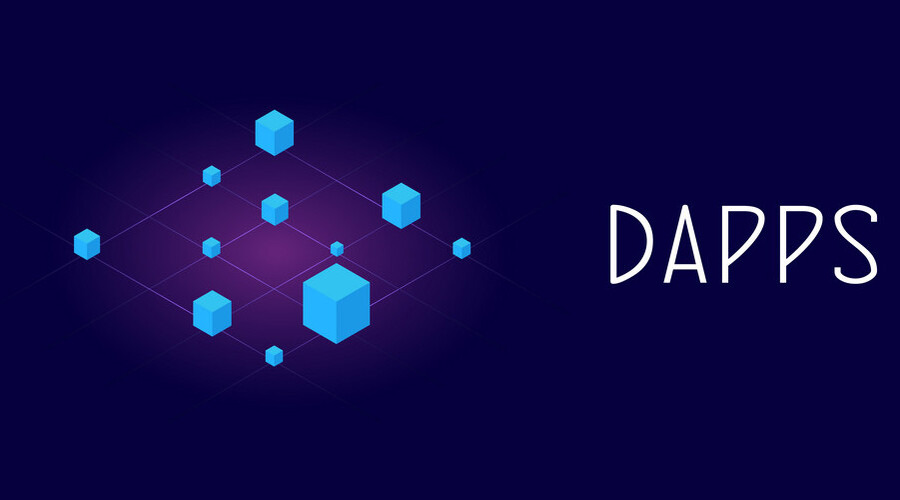 Decentralized applications, or DApps, leverage blockchain technology to provide various services without relying on centralized authorities. For example, platforms like Ethereum enable developers to build decentralized finance (DeFi) applications, giving users direct control over their financial assets and bypassing traditional intermediaries.
Cryptocurrencies and Financial Systems
Cryptocurrencies, such as Bitcoin, have emerged as a decentralized alternative to traditional fiat currencies. They offer individuals greater control over their financial transactions and protect against inflation or government manipulation. Additionally, blockchain-based remittance platforms enable low-cost and cross-border transactions, benefiting individuals in economically disadvantaged regions.
Voting systems and digital identity
Blockchain can enhance the integrity and transparency of voting systems. By leveraging decentralized identity solutions, individuals can securely prove their identity while maintaining privacy. This technology has the potential to revolutionize democratic processes by reducing voter fraud, ensuring accurate vote counting, and increasing trust in the electoral system.
Future Outlook
The future of decentralization and its impact on democracy holds immense potential. As blockchain technology continues to evolve, it will likely disrupt traditional systems and transform various industries.
Potential for disrupting traditional systems
Decentralized technologies have the potential to disrupt traditional systems, such as banking, supply chain management, and intellectual property rights. By removing intermediaries, reducing costs, and increasing efficiency, blockchain can reshape industries and empower individuals.
Evolution of decentralized technologies
As blockchain technology evolves, scalability solutions, such as sharding and layer-two protocols, are being developed to address the limitations of current networks. These advancements aim to increase transaction speed, lower costs, and enhance user experience, making decentralized applications more accessible and user-friendly.
Social and political implications
The widespread adoption of decentralized technologies has social and political implications. By democratizing access to financial services, blockchain can reduce economic inequality and empower individuals in underserved communities. It also challenges traditional power structures, giving individuals greater control over their data and online interactions.
Conclusion
Decentralization in blockchain technology plays a pivotal role in promoting democracy and reshaping traditional systems. Its advantages, such as enhanced security, disintermediation, and transparency, contribute to a more inclusive and equitable society. However, challenges related to scalability, energy consumption, and regulatory frameworks need to be addressed. With ongoing research and development, blockchain technology has the potential to revolutionize various industries and empower individuals worldwide.
FAQs
What is the role of decentralization in blockchain?
Decentralization in blockchain refers to the distribution of power and decision-making across a network of participants. It ensures that no single entity has control over the entire network, enhancing security, transparency, and democratization of access.
How does blockchain technology ensure transparency?
Blockchain technology achieves transparency by allowing anyone to view the transactions recorded on the distributed ledger. Each transaction is cryptographically linked to the previous one, creating an immutable and transparent record.
Can decentralized systems be hacked?
Decentralized systems are designed to be highly secure and resistant to hacking. The distributed nature of blockchain makes it difficult for malicious actors to tamper with the data. However, individual vulnerabilities in applications or protocols built on top of blockchain can still be exploited.
Are there any drawbacks to decentralization?
Decentralization in blockchain faces challenges such as scalability issues, energy consumption concerns, and regulatory complexities. These limitations need to be addressed to ensure the widespread adoption and seamless integration of decentralized technologies.
What are some real-world applications of decentralized technologies?
Decentralized technologies find applications in various domains, including decentralized finance (DeFi), voting systems, supply chain management, and digital identity. These applications aim to eliminate intermediaries, enhance security, and empower individuals with greater control over their data and transactions.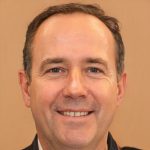 I have over 10 years of experience in the Crypto industry and I have written dozens of articles on the subject. I am one of the leading experts in Cryptocurrency and my work has been featured in major publications such as Forbes, CoinDesk, and Bitcoin Magazine. I am also a regular contributor to CoinTelegraph and have been interviewed by numerous media outlets including CNBC, Bloomberg, and The Wall Street Journal. In addition to my writing, I am also an active investor in the space and have made successful investments in a number of projects including Ethereum, Bitcoin, and Litecoin.