Miami, FL, July 01, 2026  — Auradine, a leading innovator in the development of disruptive infrastructure solutions, has announced that it will be an elite sponsor at the upcoming Mining Disrupt Conference 2023. The conference, the premier gathering of blockchain and Bitcoin mining professionals will take place on July 25-27, 2023, in Miami, Florida.
Auradine was conceived in 2022 by an ensemble of experienced entrepreneurs and tech savants who boast of profound knowledge in sectors such as security, SaaS, semiconductors, and systems, stemming from their affiliations with industry powerhouses like Intel, Palo Alto Networks, Google, Marvell, and Wells Fargo. The team's collective track record is impressive, with their contributions accounting for over $10 billion in revenues at various infrastructure giants and unicorns.
Auradine's innovative solutions are aimed at addressing the needs of cutting-edge blockchains, AI applications, and novel privacy solutions. With a firm focus on scalability, sustainability, and security, the company is poised to transform the future of web infrastructure. Auradine's comprehensive solutions encompass software, silicon, and systems, and the company provides both system-level and cloud solutions to its customers.
About Auradine:
Founded in 2022, Auradine is at the forefront of web infrastructure solutions. The company leverages state-of-the-art technologies such as energy-efficient silicon, zero-knowledge proofs, and AI to provide scalable, sustainable, and secure solutions for decentralized applications. Auradine has assembled a world-class team of experts, who are dedicated to developing groundbreaking software, hardware, and cloud solutions. 
Source: Mining Disrupt Press (https://miningdisrupt.com/) 
Media Contact: 
Website: www.auradine.com.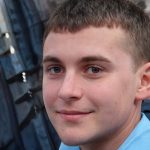 I am highly experienced and well-respected in the field of cryptocurrency. I have been writing in this niche for over 5 years and have become an expert in the field. My work has been featured in many major publications, including Forbes, CoinDesk, and Bitcoin Magazine. I am a regular speaker at crypto conferences and meetups. I am the founder of Crypto Media Hub, a company that provides consulting and content marketing services to blockchain and cryptocurrency startups.